The West Geauga Kiwanis Club has honored Bart Alcorn
as the 2011 Kiwanian of the Year.
Bart has shown his support for our club through various activities that he has participated in throughout his time as a member.
Bart is a willing participant in projects such as the Metzenbaum Christmas Party and has been the Christmas Tree Sales Chairman for three years. Bart has hosted many of the Kiwanian dinners and has been the Pancake Breakfast Dining Room Chairman for three years. Bart has been a science fair helper and has offered the use of his farm truck for such fair. He has hosted past softball parties and is on the Community Service Committee. Bart was monumental in building the Clay Eddy Ball Field and establishing the Clay Eddy Field Kiwanis Park. Bart is responsible for the founding of the Aktion Club at Metzenbaum coordinating many service projects.
Bart is presently serving as President of the West Geauga Kiwanis Club.
Bart has a great attitude and is a willing worker to help get the job done.
Congratulations to Bart for being recognized for his exceptional efforts on behalf of the West Geauga Kiwanis Club.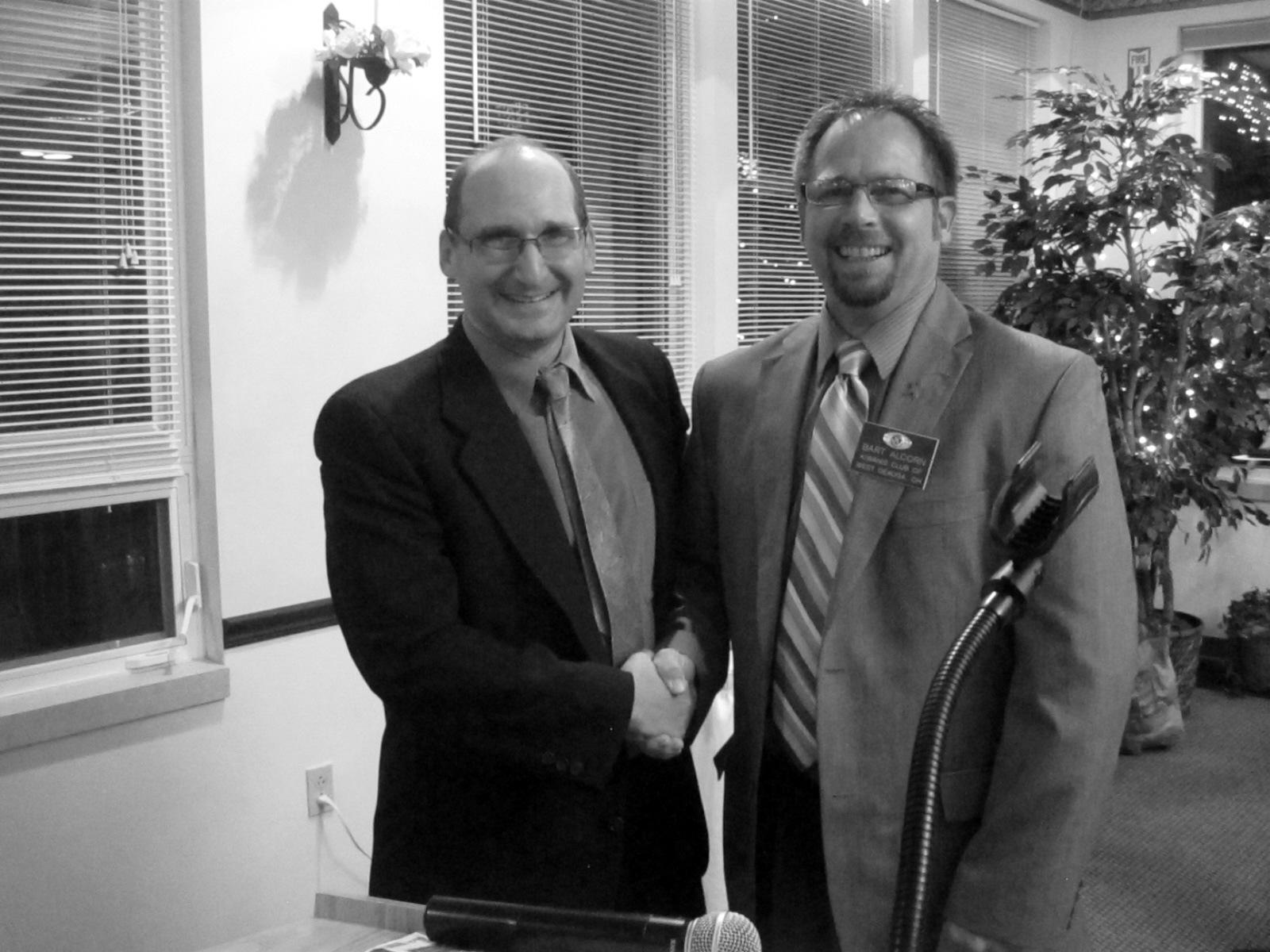 Pictured left to right: Rich Levine, Bart Alcorn